Hollywood Cemetery GUN CLUB ROAD AREA (Download a directory in the sidebar) The Gun Club Road Area (See map below) is entered directly across Gun Club Road from the dirt road east of the main hill. Enter by climbing a rough roadway. Sections 4 and 5 will be on your right. About two-thirds of the way to the crest, you'll see the main east-west access road entering from the left and ending at the road you are on. Section 6B is begins to your left, and 6A is farther up the hill, just across a weak trail.
Section 6A slopes downward to the north, to a creek. I found about three levels of plots as I moved down the hill, but nothing farther down. Some rubble has been dumped in this area.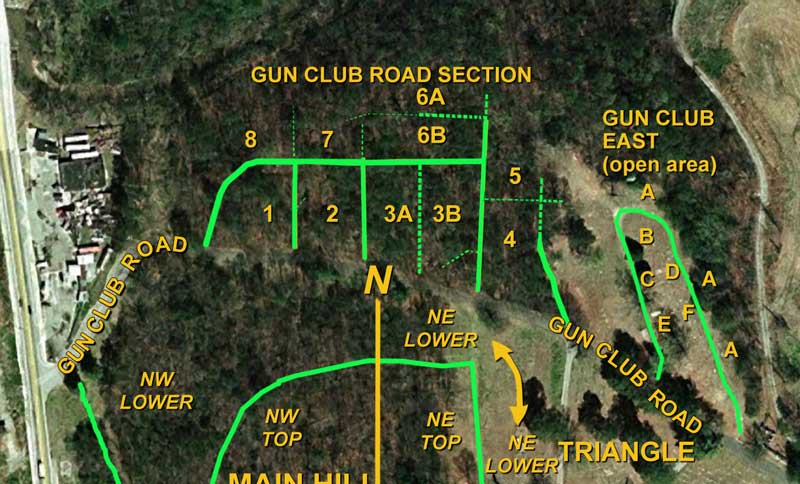 Be careful. The terrain is treacherous.
Warning: Most sections of Hollywood Cemetery are hazardous. Enter at your own risk.
---

Some gravestones are buried. Here, I'm recovering the gravestone of William S. Terry in the 6A section.
At the right, the clay-stained marker is now standing upright, posing for the photo.
---
Return to Hollywood Cemetery Home
---
Contact me at:

Last update: April 7, 2014