Hollywood Cemetery East Tiers (near Main Hill)
The East Tiers (not the same as the Tiered Section) are accessible from Gun Club Road. They are at the foot of the main entrance road and adjacent to the open hill known as Monte Vista Biblical Gardens.There are three stair-stepped tiers running in a north-south direction. They are numbered from bottom to top on the map below (right).
The East Tiers are fairly accessible and are in a perpetual-care area. You should still be careful of soft spots and hidden holes.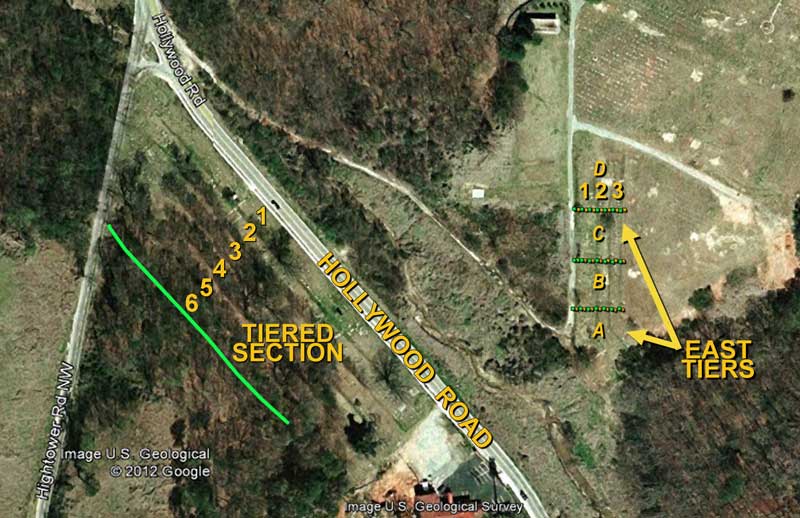 When looking at the downloaded directory file, you'll see these tiers identified by numbers and letters such as 1A, 1B, 2A, 2B, etc. The numbers refer to the level of the tier, and the letters are divisions based on the concrete stairs, beginning at the right (A) as you face the steps and moving to the left (D).
Download the directory all documented graves.
---
Warning: Most of Hollywood Cemetery is hazardous. Enter at your own risk.
---
Return to Hollywood Cemetery Home
---
Contact me at:

Last update: March 19, 2012