Where is this, and why is there a picture of it? (part 3)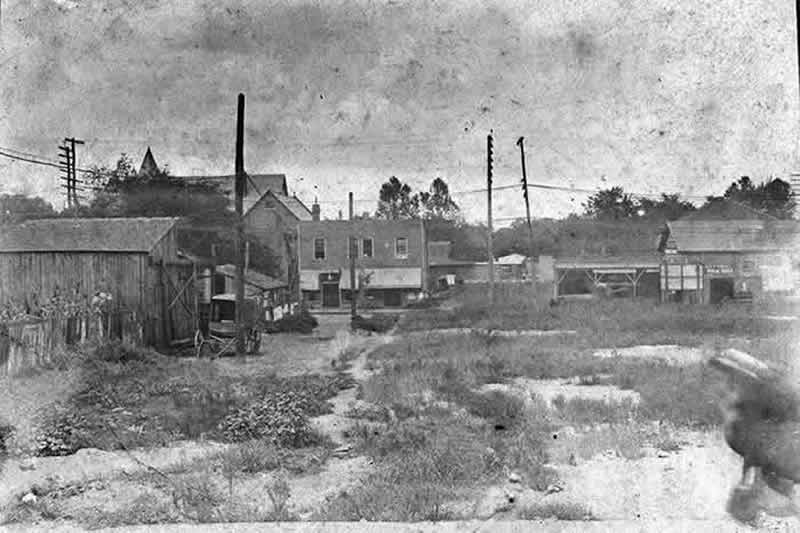 Looking for a blacksmith
Obviously, finding B. D. Thomas, the horse shoer, would be the answer. Find him and then I would know where this place is. Easier said than done. But I was also interested in finding out more about the man himself. In genealogy work, it's important to learn about people, places, jobs, and activities.
Making sense of the census
I first looked at several U. S. Census records for the periods 1860 to 1920. This seemed to be the best range of years for finding B. D. Thomas.
1860: Beverly D. Thomas was seven years old and living in Griffin, Spalding County, Georgia.
1870: B. D. Thomas was 17 and a farm hand. He still lived in Griffin.
1880: Beverly and his wife Eula were in Pike County, Georgia. He was a farmer.
1900: He and his wife "Ula" were in "Battle Hill Town" of Fulton County, Georgia. This was west of Atlanta near the West End area. He was now a blacksmith, and this fact ties the date of the photograph to around 1900.
1910: On a faded census image, I could see that he was still a blacksmith. This extends the potential date of the photograph to 1910.
1920: On the image below, I found a 67-year-old Beverly Thomas who was no longer a blacksmith. In fact, he was doing nothing. But his wife, daughter, and sister-in-law were all milliners. They lived on Lee Street, which is just a block from the blacksmith shop on Gordon. I later found a death record for Beverly D. Thomas. He died in 1924.

An old city directory told me more
The 1905 Atlanta City Directory showed "Tomas B D" on page 1223, under the Blacksmith heading. The spelling was different, but I knew this was the guy. And guess what? His business address, 113 Gordon, is in the West End community of Atlanta. The street (in 2010) still bears that name.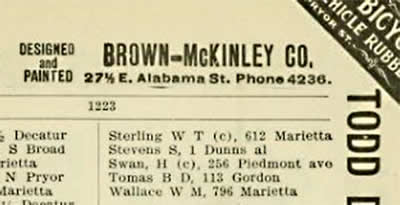 Looking at the street listing in the same directory, we find Beverly D. Thomas (spelled correctly) at 113 Gordon—just where he should be. See, life can be so simple. This listing also shows his neighbors on the street.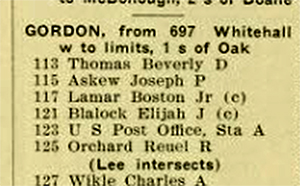 This is great. I now know that the picture was probably made between 1900 and 1910, when B. D. Thomas was a blacksmith at 113 Gordon Road in West End. It could have been earlier, but there is no 1890 census to tell me about B. D. Thomas' occupation.
I still want to know more. Why was this picture in my family's collection? It probably had nothing to do with Beverly D. Thomas, whose shop was just an incidental part of the street scene. What else is on that street? The next section tells how Sanborn maps came to the rescue.
---
Contact me at:

Last update: April 7, 2014