The Main Hill and a Directory of all graves
The words "upper" and "lower" refer to the areas above and below the main circular access road.The northwest-lower section is roughly the size of Rhode Island. It has more than 420 graves recorded and photographed for the findagrave Website. If you are looking for a specific grave, it may take several hours. I hope to subdivide the area in the future.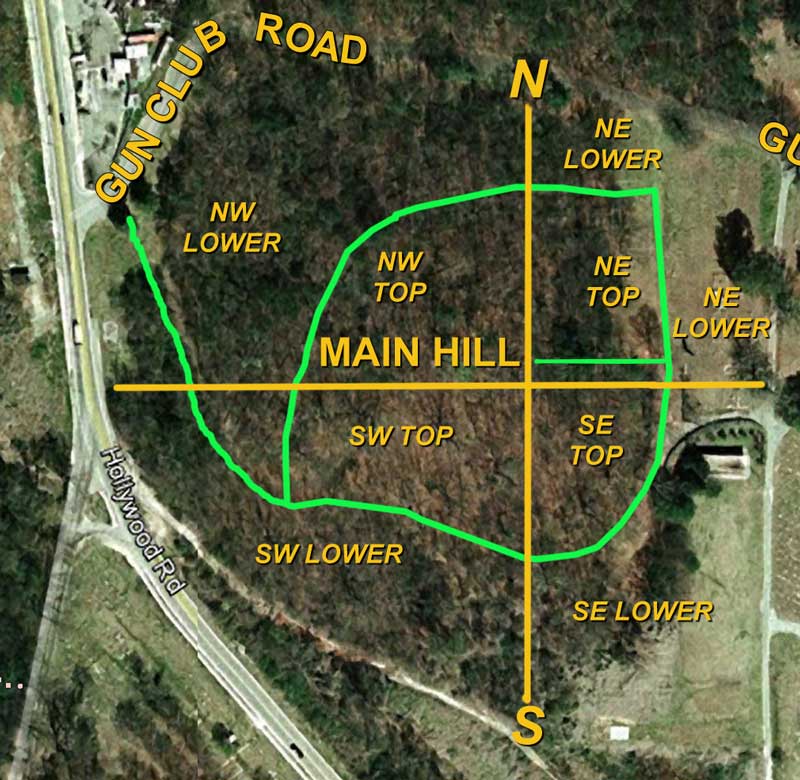 The top of the main hill is the jumping off place for my map, with the two main direction lines intersecting at the Johnson gravestone.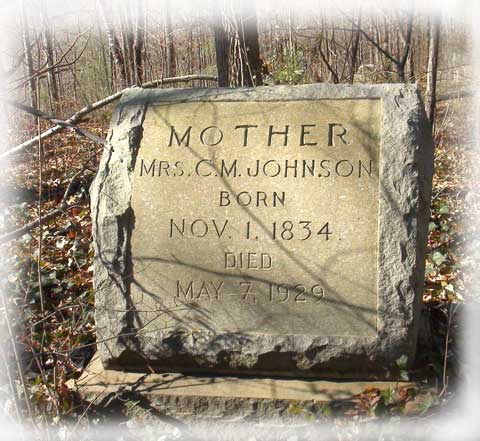 Most of the graves were
once
accessible by trails between rows of plots, usually with a row of plots on the left and right of the trail. Today, it's difficult to discern these trails. This area is overgrown, rough, and difficult. There are fallen trees, holes, and sunken areas. Several of the monuments are damaged.
This area is hazardous. Enter at your own risk.
---
Contact me at:

Last update: April 7, 2014